Book Now!
Experience an adventure photographic workshop with a professional photographer, don't miss it
Custom Photo Tour with Photography Workshop in Rome, the Eternal City
All year round we run private tours with photography workshop in Rome Italy. These tours can be customized according to your needs. Here you have an example of a typical weekend photo workshop in the Eternal City, starting first thing Friday morning, finishing Sunday late afternoon.
Rome has a wonderful climate; the light is wonderful; winters are mild and sunny, and it's not at all unusual to lunch outside in January and February. Wonderful shopping opportunities also await you!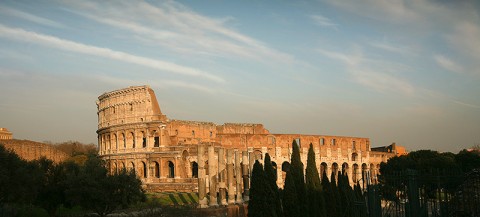 We can arrange for you an accommodation in a hotel in Castel Gandolfo in the Alban Hills on the edge of Rome, but you can choose if you want to arrange your own stay somewhere else and just enjoy the tour with us.
If you are in Rome for only a short time, our private photo tour will help you to really appreciate having such a fun and interesting encounter.  With much to see and a great deal to learn in just three days, the Rome workshop will intensify your experience because of our cultural and local knowledge to help guide you to your interests.  Return home with both an intellectual and emotional memento.
Typical Three Days Photo Tour Itinerary
:
Day 1. We visit the Castelli Romani: Castel Gandolfo (the Papal summer residence), Frascati, Ariccia, Genzano and the lovely crater lakes of Albano and Nemi.
Day 2. We  drive into Rome, the morning is a walkabout in the historic centre near the Forum, in the afternoon the little-known, Testaccio (the protestant cemetery and Keats' grave), Garbatella and Eur.
Day 3. Tivoli, site of the magnificent Este Gardens and Villa Adriana.
Price: €250 per day per person (minimum 2 days), 3 days €695 – couples €350 per day (min 2 days), 3 days €850. Price includes: tuition, transportation within the Rome area by Land Rover. Excluded: airfares, accommodation, entrance fees.
As you are learning in a small group of no more than 6 people, you'll have expert guidance and tuition will be adapted to each client's needs
– You will get to know the basics such as composition, depth of field, lens choice and exposure tips
– Working in manual and Raw as well as use of flash, reflectors and technical tricks
– Tuition in editing your images using Adobe Photoshop and Lightroom
– Panoramic photography and photo stitching using Photoshop 'merge'
– HDR High Dynamic Range (variable exposure)
– An overview of Fine-Art printing known as Giclée and you'll take away a fine art print with you!
We now set a voluntary project on each workshop, namely to create a Blurb book along similar lines to Patrick's book Tuscia using the photos you take on the workshop. It helps give shape and purpose to the course as well as helping to keep an eye open for things that you might otherwise think unimportant such as details, shapes, textures and faces.
Printing your own book is now sraightforward, quick, fun and what is more,cheap! What's more you can now do it directly from Lightroom 4.Check out www.blurb.com – it's not difficult at all to make your own photography book to give to friends or even sell. We'll show you how. It's a whole new experience to make a book of your photos after a Camera Etruscaworkshop.
Book Now!
Experience an adventure photographic workshop with a professional photographer, don't miss it