The Roman Road
The Val D'Orcia is one of the most famous valleys in the world even though the name itself may not mean much. Tourists have travelled the Roman road called the via Cassia since the 16th century on the Grand Tour, but before them it was trod by pilgrims on their way to Rome and before that the Roman Legions. In fact scenes from The Gladiator were filmed here.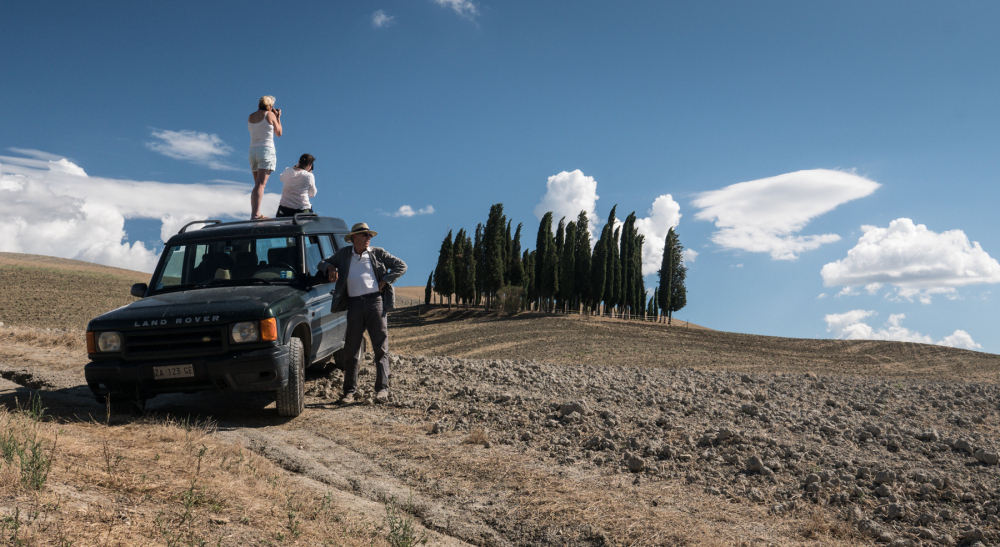 The Grand Tour
The Medici family constructed Post Houses along the road to welcome the Grand Tourists on their travels. We visited the Osteria Grande in Radicofani and photographed its abandoned interior in 2017. Personally I love photographing uninhabited ghostly buildings. Constructed in 1584 , it has welcomed through its doors almost every celebrity to have ever visited Rome before the age of rail. Mozart was here with his father Leopold, Charles Dickens complimented the spacious, carpeted quarters with its open fire. The Austrian Emperor Franz Joseph II, Stendhal, Chateaubriand and many more stopped over.
The Chilly Interior
Radicofani stands at 800m and it was notoriously cold in the travelling season of Spring and Autumn. This was the only fireplace other than the Popes' quarters so very often  'milord' would sleep in front of this fire with his servants rather than in the door-less, unheated rooms upstairs.  An alternative was to sleep in the basement in his coach warmed by the horses.
The Basement was warmer
Popes had it better
The art critic Brian Sewell made an entertaining documentary 'Brian Sewell's Grand Tour' in which he reads from entertaining actual accounts of the 'milords' who stayed here. We forget how tough travelling was before the railway age,  even for the wealthy. Later he also visits Orvieto where he makes some amusing comments within the cathedral. Highly recommended, unless you find his voice too much – somebody said, 'He even makes the Queen sound common.'