Winter Weekend Photography Workshops in Venice Italy.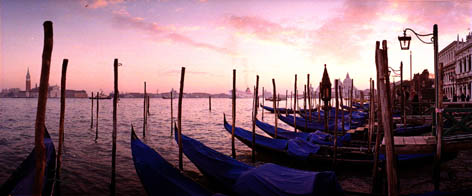 Every year we hold a long weekend winter photography workshop the first weekend in December.  Friday, Saturday and Sunday nights. The beginning of advent means the Christmas illuminations will be lit and Venice has some of the loveliest festive window displays of anywhere in the world so it's a quite a temptation to do some Christmas shopping in an exotic location. Starts Friday 6th December.
Venice is at its most mysterious and photogenic in winter: very few tourists, fog on occasions, high tides that can flood St Mark's, cosy little bars and restaurants……..but when the sun comes out, the colours!
It can be cold and damp in Venice so wrap up warm!
And when the tide comes up the sea may even come into the hotel lobby! But don't worry, Venetians are  quite used to it as it occurs two or three times a year.
You can buy bright yellow waterproof waders and they put trestles out to walk on – a truly unique experience.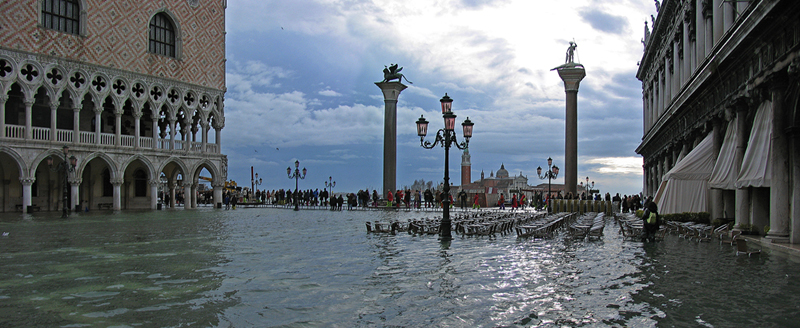 Venice photography workshop prices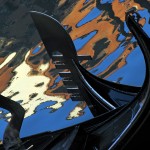 Patrick Nicholas knows Venice and its outlying islands extremely well. He used to be a guide there in the 1980s and has carried out many photographic assignments there since.
The 3 day photo trek costs €600 excluding accommodation, couples €850. Price includes: tuition. Of course you can extend your stay for extra nights if you wish.
Camera Etrusca doesn't offer accommodation but we can arrange it. Please get in touch well ahead of time and we'll organise everything, just tell us what sort of hotel you're looking for and we'll give you some alternatives. We have used the hotel Palazzo Guardi just around the corner from the Academy Bridge and with easy access to St Mark's and the Rialto Bridge. It is very close to the Squero (below), the boatyard where they build and repair gondolas – especially in the winter.
If you want to make your own arrangements: check out this portal VENERE.COM  Accommodation is very reasonable in Venice in the winter.